HY-202-F-V2 Convertitore mini VGA Audio HDMI
Convertitore HDMI VGA Audio HY-202-F-V2 introduzione
Il convertitore Mini VGA to HDMI può convertire il PC analogico (RGB HV) e il segnale audio in formato digitale HDMI. Può collegare l'uscita analogica HD-15 VGA dal PC all'ingresso digitale HDMI per l'ultima HD pronta per il plasma, LCD o DLPTV, La sua elevata capacità di larghezza di banda supporta una vasta gamma di risoluzioni PC e HDTV.

HY-202-F-V2 Mini VGA Audio convertitore di HDMI Caratteristiche:
Video e audio in formato digitale completo HDMI, nessuna perdita di trasmissione!
Supporta l'uscita VESA VGA timing standard, il supporto di uscita HDMI fino a 1920x1200 @ 60Hz.
Fornisce un segnale avanzato e un'elaborazione con grandi colori di precisione.
Non è necessario l'adattatore di alimentazione esterno (che supporta la porta VGA e l'alimentatore interno)
Nessun software di azionamento di bisogno, plug and play.
HY-202-F-V2 Mini VGA Audio convertitore di HDMI Specifiche
Ingressi / Uscite del segnale
Ingresso video: VGA (RGBHV)
Uscita HDMI: Compatibile con HDMI 1.3
Connettore: VGA / HDMI
Segnale di ingresso: RGB: 0,7 Vp-p 75 ohm
H + V: 3 a 5 Vp-p
Ingresso audio: Audio analogico L, R
Dimensioni (LWH): 72x42x19mm
Peso (netto): 105g
Garanzia: 1 anno
Ambientale
Temperatura di esercizio: Da 0 ° C a + 70 ° C
Umidità di funzionamento: 10% a 85% RH (senza condensa)
Temperatura di stoccaggio: -10 ℃ a + 80 ℃
Umidità di stoccaggio: dal 5% al 90% di umidità relativa (senza condensa)
Requisiti di potenza
Alimentatore esterno: alimentazione USB (500mA)
Consumo: 0,5 watt (max)
Unit Converter: FCC, CE
Adattatore Accessori
Adattatore di corrente continua: Cavo USB
Manuale utente: Versione inglese
Certificati CE, FCC e RoHs
HY-202-F-V2 Mini VGA Audio HDMI convertitore Contenuto della confezione
Cavo USB ................................. 1 PCS
Cavo VGA (20cm) ....................... 1 PCS
Cavo audio da 3,5 mm ..................... 1 PCS
Manuale d'uso (IT) ......................... 1 PCS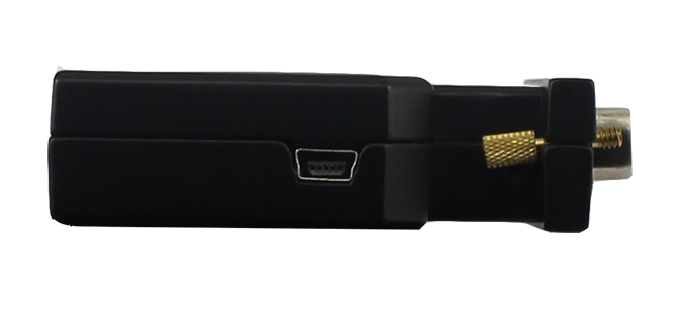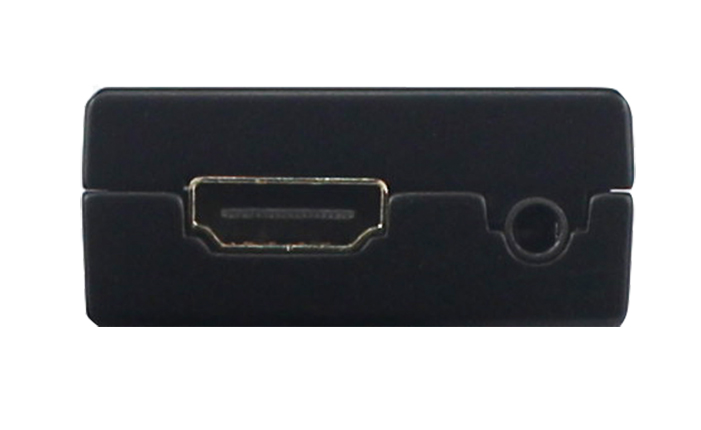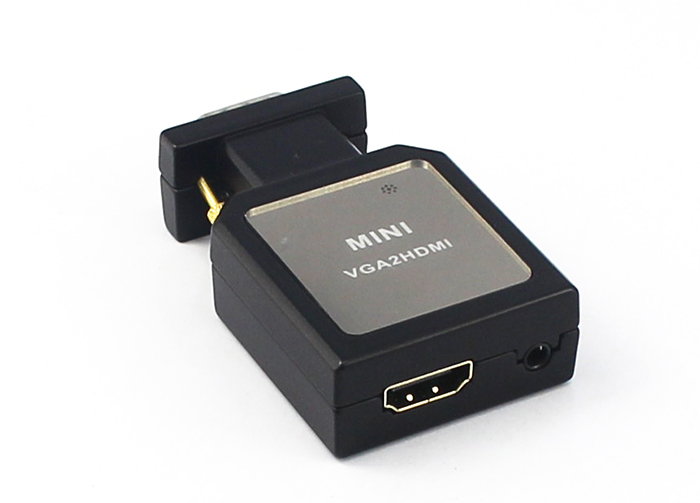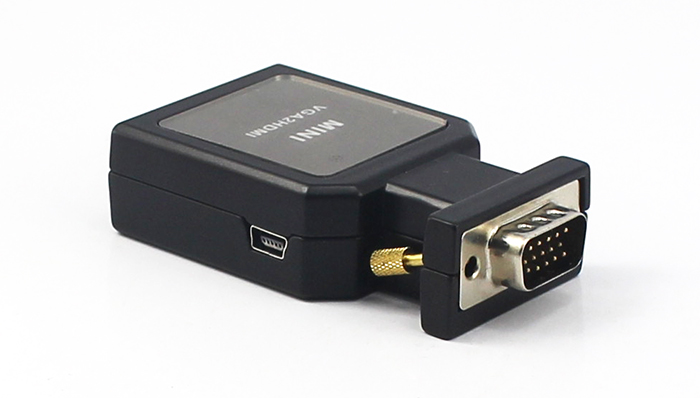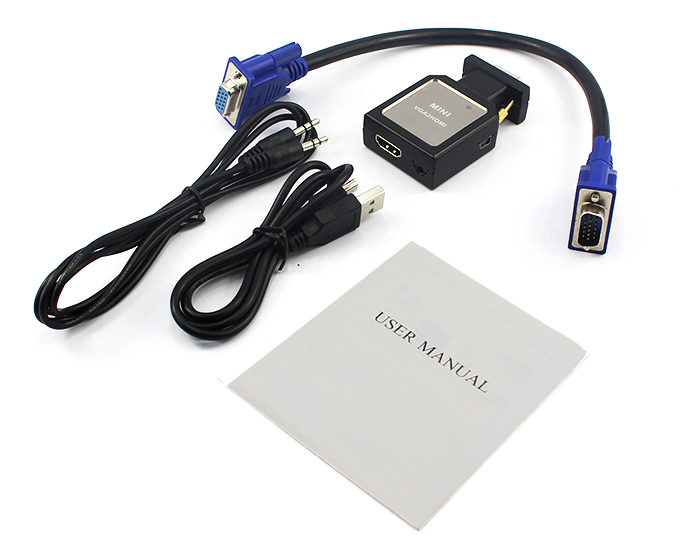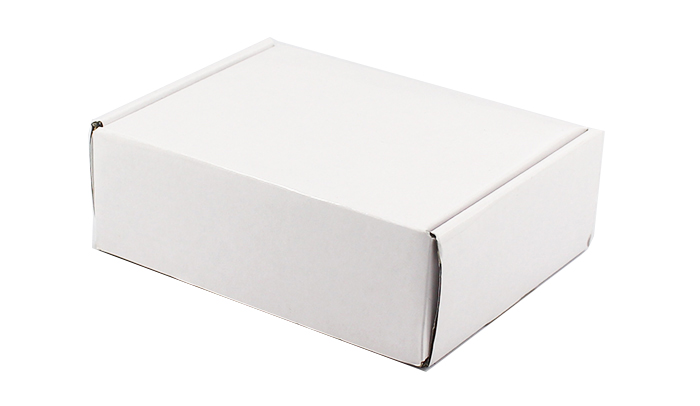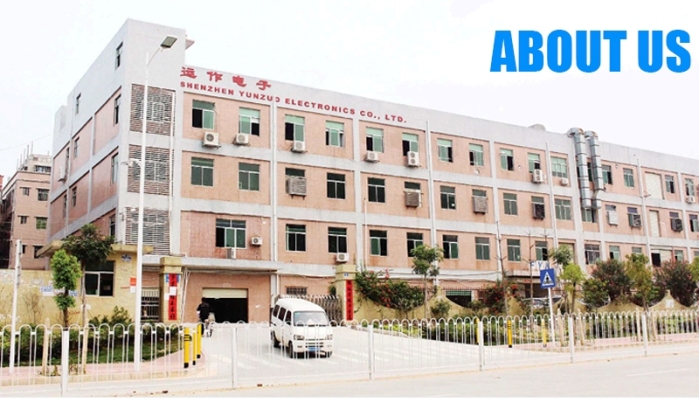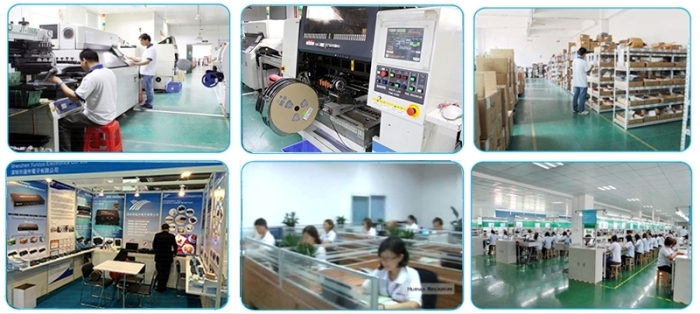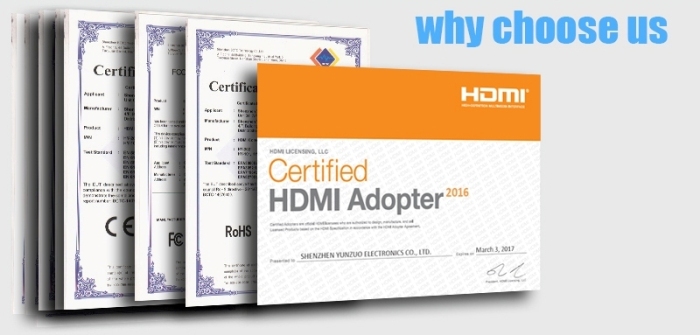 Elenco prodotti : Convertitore HDMI